---
The Significant Role of Post Renovation Cleaning Services in Singapore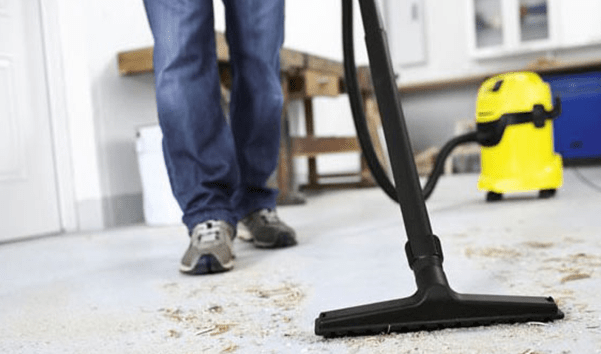 After the renovation of an office building, it generates waste, dust, dried cement, watermarks, etc. There is no doubt that you eagerly await to move into your new office once the renovation work has ended. However, you need to understand that a Post renovation cleaning in Singapore is required before you move to your new office building.
Why you need professional post renovation cleaning services?
Of course, your contractor may have included a general cleaning of your office after the refurbishment. However, it is not sufficient to remove all the debris, dust particles, wood shavings, and other waste elements properly. These dust particles not only make your office building dirty but it leads to health issues as well. After a full renovation or partial renovation is done, there will be quite a lot of dust, mess and debris.So, you must require a quality concierge cleaning company that can effectively handle all Post renovation cleaning services in Singapore.
All you just need to hire a professional cleaning service provider ahead of time so that they will take charge of the commencement of their work immediately after the revamp. There are different parts of your office building that need to be cleaned, be it the floors, ceilings, stairs, walls, wastes, and also carpet. And professional cleaners use trusted and proven carpet cleaning, office cleaning and house cleaning equipment together with eco-friendly cleaning solutions to give you a better cleaning result. They will thoroughly clean your office and clear the garbage and dumps away from the sites.
Post renovation cleaning in Singapore includes-
► Dusting and wet wiping all the hard surface floors
► Dusting & cleaning baseboards
► Vacuuming all carpeted areas and cleaning cabinets, storage areas, and garages.
► Vacuum and mop all floor areas
► Dusting the walls and cleaning all toilets and sinks
► Dusting all the door handles, doors, switches, and plug covers
► Rubbing and washing all windows & cleaning sliding glass door frames, sills, and tracks
Moreover, from customer support policy to courteous customer support staff,we provide everything to meet your needs and specifications. When it comes to the price of Post renovation cleaning services in Singapore, it depends on the extent of work to be done. You will be offered an affordable deal.
When choosing a professional team for Post renovation cleaning Singapore, make sure they have a decade of experience, licensed, and their workers insured. They must ensure client satisfaction.
Looking for the best yet affordable Post renovation cleaning services in Singapore, you can visit www.singaporehousecleaningservices.com.